- Final Step: Creating API
You may now host your API. But first, let's review everything you did up to this moment.
Load Dataset and Select Features -
Separate the code for your Logistic Regression model (model.py) and Flask API (app.py).
Consequently, your model.py should be as follows-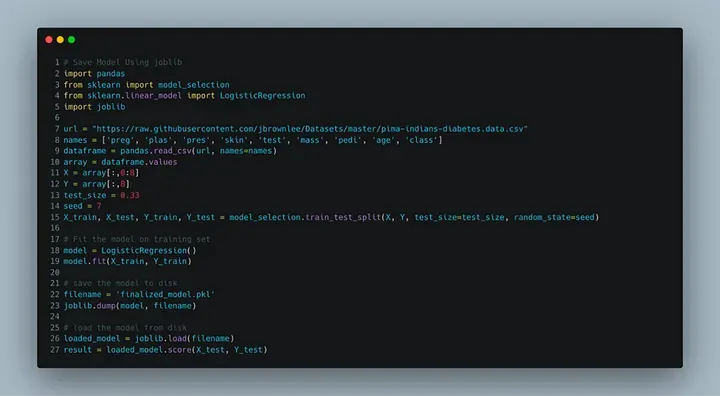 Your api.py file should be as follows-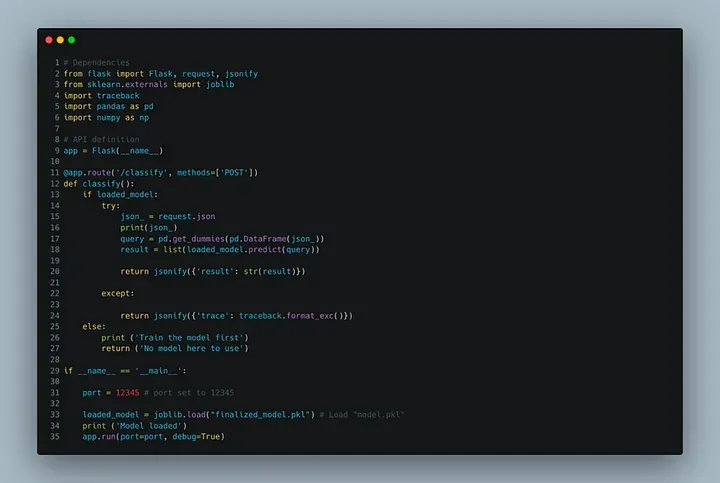 Compile both Files-
Go on then see the terminal snapshot below, which was captured after both the.py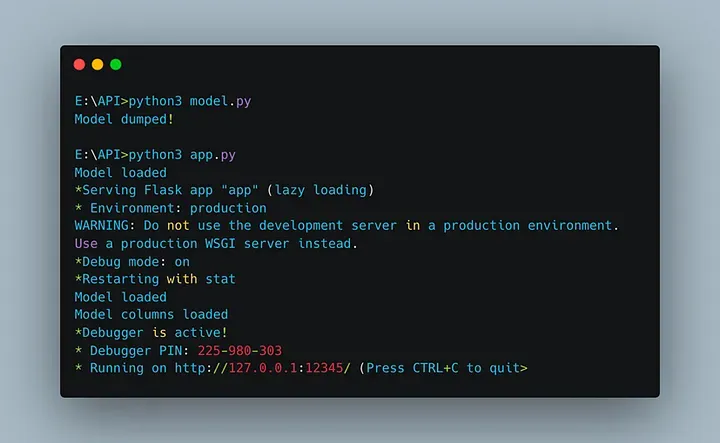 - Testing API

Now your client may use it to process the API output into something intriguing by using it from their front-end code.