Use-cases
As the customer's behavior is volatile, businesses use Grafana every time to look for the customer's behaviour. And based on the site's performance and the customer's behaviour, the managing team decides on further steps.
With that, let us look at Kibana.
What is Kibana?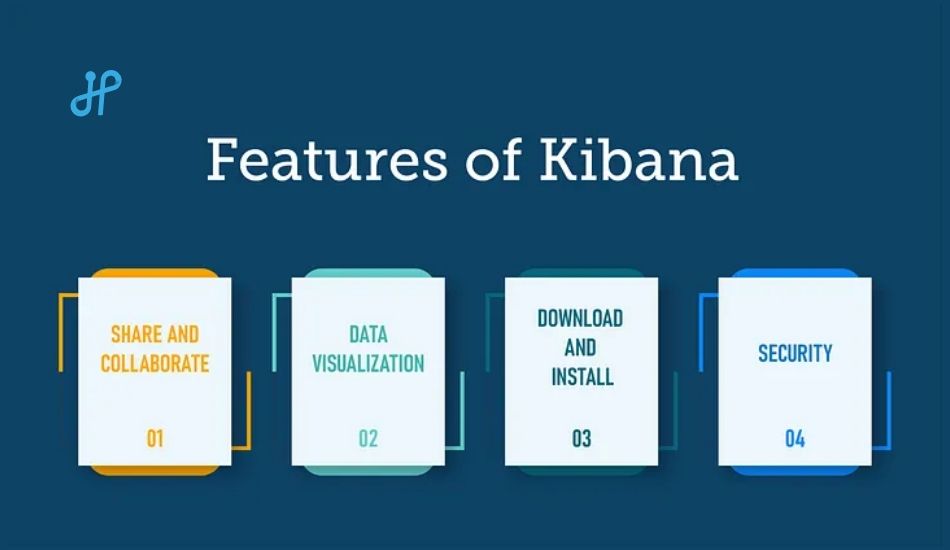 Kibana is also an exploration and data visualization tool. It is used for log and time-series analytics, operational intelligence, and application monitoring use cases.
The powerful and easy-to-use features such as histograms, line graphs, pie charts, heat maps, and built-in geospatial support help its users to measure business performance better.
Kibana offers a wide range of features compared to Grafana. Some of the features of Kibana are-
👉 Explore and Visualize
Explore and visualize helps in providing the assessed information in charts and graphs.
The elements, like the Kibana lens, time series visual builder, and geospatial provide well-structured graphical representations with precise data.
👉 Management and Monitoring
The mid-cap and large-cap businesses communicate with their customers in many ways.
The management tools assure the safety of the customers and the business data, especially when communication takes place on the website's chatbots.
👉 Solutions
The solution providers, like map layers, vector tiles, custom region maps, geo alerts, and many others, help businesses to solve critical issues on the website or the app.
These three are the main features of Kibana. However, there are other similar features that Kibana offers to Grafana. The same features with slight differences include:
👉 Share and Collaborate
The share and collaborate feature allows you to share with a PDF or any other extension. And also, Kibana lets you collaborate with others on the same dashboard, just like how you work in the TeamViewer.
👉 Data Visualization
Although this is the same, Kibana has other options too. They offer features beyond graphs and charts. Multiple options provide extra stability for businesses in validating the data.
👉 Download and Install
Kibana is easy to download and install on any computer. And it offers extra cloud options and benefits.
👉 Security
Kibana offers different security systems to protect the customer's data. If there are any information breaches, the automated systems alert the monitors.