It opens up the route within the existing one, like this-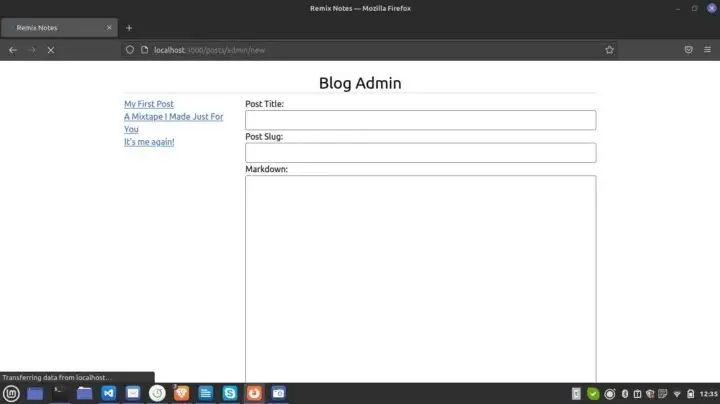 - Easier Integration of frontend and backend
As we saw above, the loader function eliminates the need of creating APIs to call data through getPosts controller, or creating backend controller to handle the GET API, and other files for routing and managing the code.
It's a huge development in Remix, which is yet to get noticed by the world. There's no separate files for frontend and backend code, you can write both in a single file, which is completely opposite to the concept of 'Separation of concerns'.
Though this was already happening with the introduction of JSX in React, but Remix is taking it to a whole other level.
You are writing the whole page in a single file along with its css and database request, which is a big step that brings a sense of unity of frontend and backend within the code and eases the code flow.
Conclusion
Besides all the wonderful things we learned here about Remix, the one that still stands out is that somehow, among working together with the backend as well as the frontend code, Remix has made development easier and NOT complicated.
Once you get the concept right, it's plain and simple HTML.