👉 Smart Farms
Having good soil is crucial to producing good crops. The IoT technology allows farmers to access valuable information about the condition of their soil.
Moreover, the sensors can gather information about temperature, rainfall, humidity, etc., for automating farming operations.
👉 Smart City
By 2024, the Indian government will complete its Smart Cities Mission. State governments have implemented several IoT applications in smart cities.
With IoT, connectivity is integrated into infrastructure requirements and several critical concerns, such as water distribution, electricity management, traffic management, waste management, and others.
Thus, IoT will not only add convenience to people's lives but also eliminate some of the challenges they face.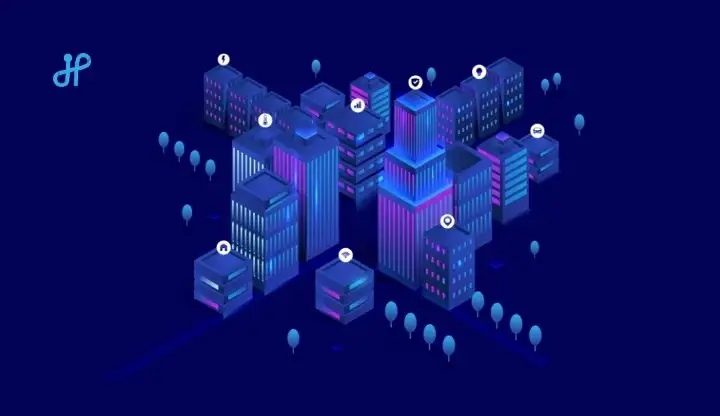 👉 Smart Homes
IoT is an excellent tool for convenience and security, especially in smart homes. All processes taking place at your home can be effectively controlled and monitored using the Internet of Things.
A smart refrigerator, for instance, can alert you when to buy vegetables or add bread and butter to your shopping list.
This is how IoT is becoming an integral part of our lives. Likewise, IoT has become crucial for businesses.
Nowadays, businesses across sectors are embracing IoT to automate, enhance, and manage different business processes seamlessly. According to Statista, almost 54% of enterprise IoT projects are driven by cost savings.
IoT technology also gives businesses real-time insight into their business processes, including supply chain processes. The data generated by IoT devices also helps companies to enhance customer experience and make informed business decisions.